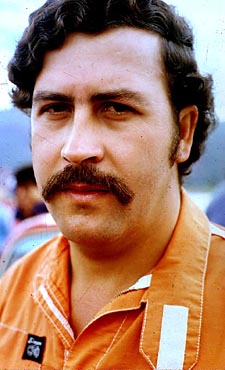 If you enjoy the Fat Knowledge environmental analysis pieces like How Much Energy Does an Elevator Use?, you will want to check out Ask Pablo. With the tagline "Making Sustainability Metrics Fun" (as if they aren't by default) he runs the numbers to figure out what the impact of various environmental choices really are.

My favorites include: Is Netflix saving the world?, Online Shopping and Going Up.

You might also want to check out Jenna Watson's lifecycle analysis pieces over at Tree Hugger.

Note: That is not really Pablo's picture. His wedding (senior prom?) picture scared me a little bit, and was not Pabloesque enough for me. Instead, I replaced it with Pablo Escobar since I am still holding out hope that Vincent Chase will get to play him in Medellín.