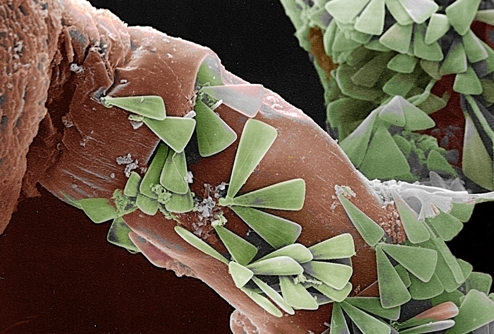 Tiny green diatoms create the illusion of a fernlike forest as they attach to their marine-invertebrate hosts.

Mario De Stefano of the Second University of Naples, Italy, captured this miniscule "jungle" from the Mediterranean Sea with a scanning electron microscope.

The image earned first place in the photography category of the 2008 International Science and Engineering Visualization Challenge.
via
National Geographic